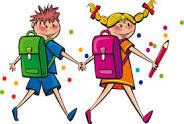 Welcome to Ms. Toor's Grade 3 Class!  We have 17 delightful students in our class who are all eager to learn, explore, and grow.  
---
Our weekly schedule:
Monday:  Teach new spelling concepts
Tuesday:  Library/Gym
Wednesday:  Library/Computers
Thursday:  Gym
Friday: Spelling test (Test will be on Thursday if there is no school on Friday)
March 10th-12th:  Book Fair
March 12th:  Jersey Day
March 13th:  Activity Day.  Our class will be going swimming.  Please ensure they have their swimsuit, a towel, lunch,  and water.  PLEASE LOOK FOR YOUR CHILD'S REPORT CARD IN THEIR PLANNER.  
March 30th:  WELCOME BACK!
With the rainy/snowy weather, please send an extra pair of dry socks with your child to keep in their backpack.  
Contact information for Ms. Toor:  alison_toor@sd33.bc.ca