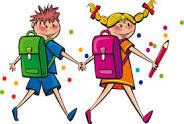 Welcome to Ms. Toor's Grade 3 Class!  We have 18 delightful students in our class who are all eager to learn, explore, and grow.  
---
Our weekly schedule:
Monday:  Teach new spelling concepts/Library
Tuesday:  Library/Gym
Wednesday: Afternoon book exchange
Thursday:
Friday: Gym, afternoon book exchange, Spelling test (Test will be on Thursday if there is no school on Friday)
IMPORTANT DATES:
November 6th:  Hot Lunch 
November 11:  No school 
November 13:  Rock your Mocs!
November 16:  No school
November 20:  Break the Rules Day!!!!!!
November 27:  Professional Development Day: No school for students
With the rainy weather, please send an extra pair of dry socks with your child to keep in their backpack.  
Contact information for Ms. Toor:  alison_toor@sd33.bc.ca